Guest Blog: Why Rape and Femicide Across Africa is More Deadly Than COVID-19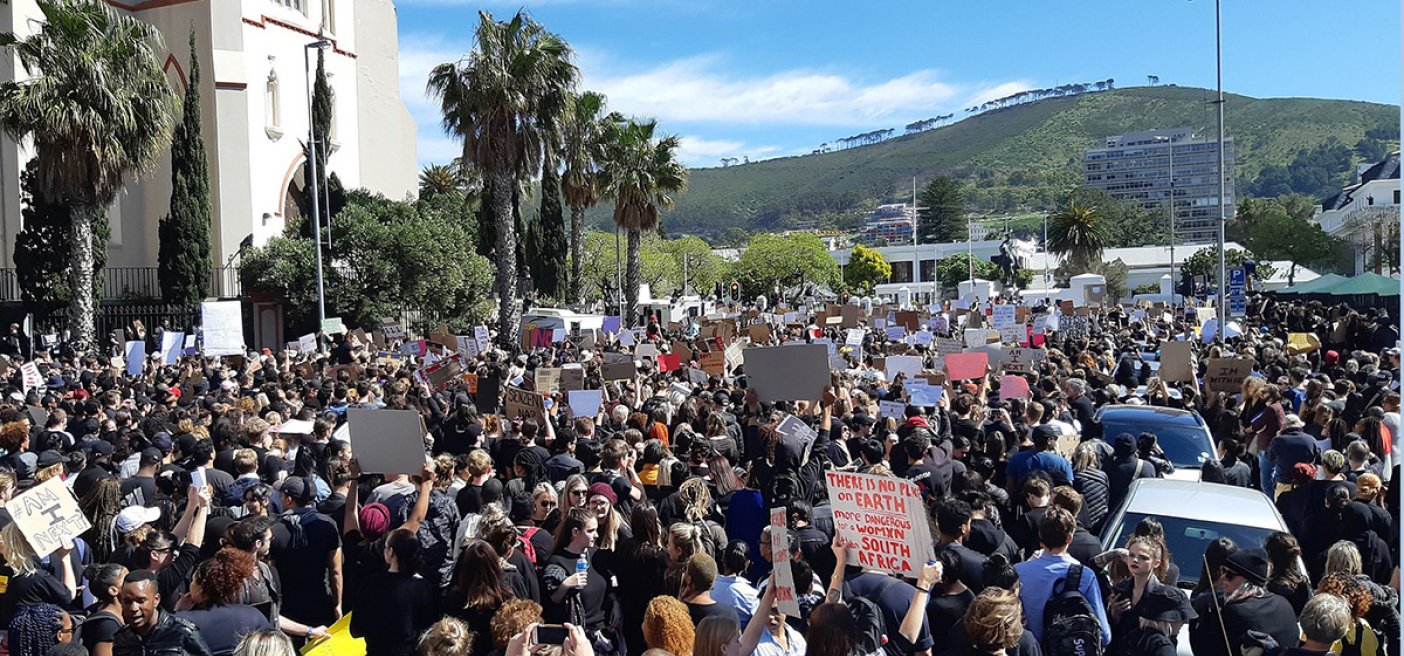 Our Secure Future seeks to promote and raise the voices, thoughts and policy opinions of women around the globe. Particularly when it comes to security, conflict prevention and resolution, and peace. As a guest blog, the views expressed in this publication do not necessarily reflect the views of Our Secure Future or One Earth Future.
---
After the first recorded African case of COVID-19 in Egypt, Bill Gates warned that coronavirus could overwhelm health services in Africa and cause 10 million deaths. As if on cue, millions of social media users across Africa questioned his authority to make such a statement. The Gates Foundation is a primary contributor to funding research that provides vaccinations to several of the world's pandemics in the past. But, six months down the line, Africa has the lowest death rates of COVID-19. Rape, on the other hand, is the real villain in the story.
In Nigeria, protesters have taken to the streets in cities to demand urgent action to combat rape and sexual violence against women. Following the murders of 22-year-old student Uwaila Vera Omozuwa and Barakat Bello less than a week later, rights groups marched on the state parliament to demand the declaration of a state of emergency over rape and sexual violence. According to South African President Cyril Ramaphosa, twenty-one women and girls were murdered in the span of only a few weeks. As a result, he declared femicide, alongside COVID-19, to be "another pandemic that is raging in the country."
Furthermore, internally displaced women and girls remain at risk of sexual and gender-based violence (SGBV). In Somalia alone, the UN noted over 100 incidents of sexual violence against women and girls. Unfortunately, impunity continues to undermine efforts to combat SGBV. In one instance, the Somali man on death row for the rape and murder of a 12-year-old girl paid just 75 camels to escape punishment and was released.
In addition, on average, eight women have been killed in Kenya every month over the past 11 months. According to Counting Dead Women in Kenya, data shows that forty-six women were victims of femicide between January and May 2020.
These projections from four African countries (Kenya, Nigeria, South Africa, and Somalia) indicate that rape, a major contributor to femicide, has done more harm to African women than COVID-19. In fact, COVID-19 has exacerbated SGBV, with rates of domestic violence increasing globally. Though we have laws designed to combat such an increase, they have done little or nothing to achieve positive results. COVID-19 will be eradicated like its predecessors. However, without a similar dedicated response, rape will continue to affect the safety and security of women.
To achieve a successful campaign, there is a need for a continental declaration of a state of emergency against rape for the protection of women in Africa. Regional policies and legislations should be made across the African Union (AU), binding member states to not only curb rape, but also pass legislation that will facilitate a drastic reduction in SGBV. Just as COVID-19 is considered a threat to health, security and human lives, rape should also be categorized as such because it poses a major threat to women's rights and human rights more broadly.
Governments should also consult with feminists and gender activists in the decision-making processes, as they can provide professional insights based on research, advocacy, proven statistics and testimonials on the issue of rape and femicide in Africa. With this framework in place and functioning, we can anticipate a safer world for women and girls across Africa, with or without battling the global COVID-19 pandemic.

About the Author: Oluwadamilola Akintewe, LL.B class'21 (Adekunle Ajasin University); Feminist and Advocate for Gender equality. Founder, Forbidden Topics, Nigeria. (Contact Email: tewedami@gmail.com)