A Woman's Place is in the House and the Senate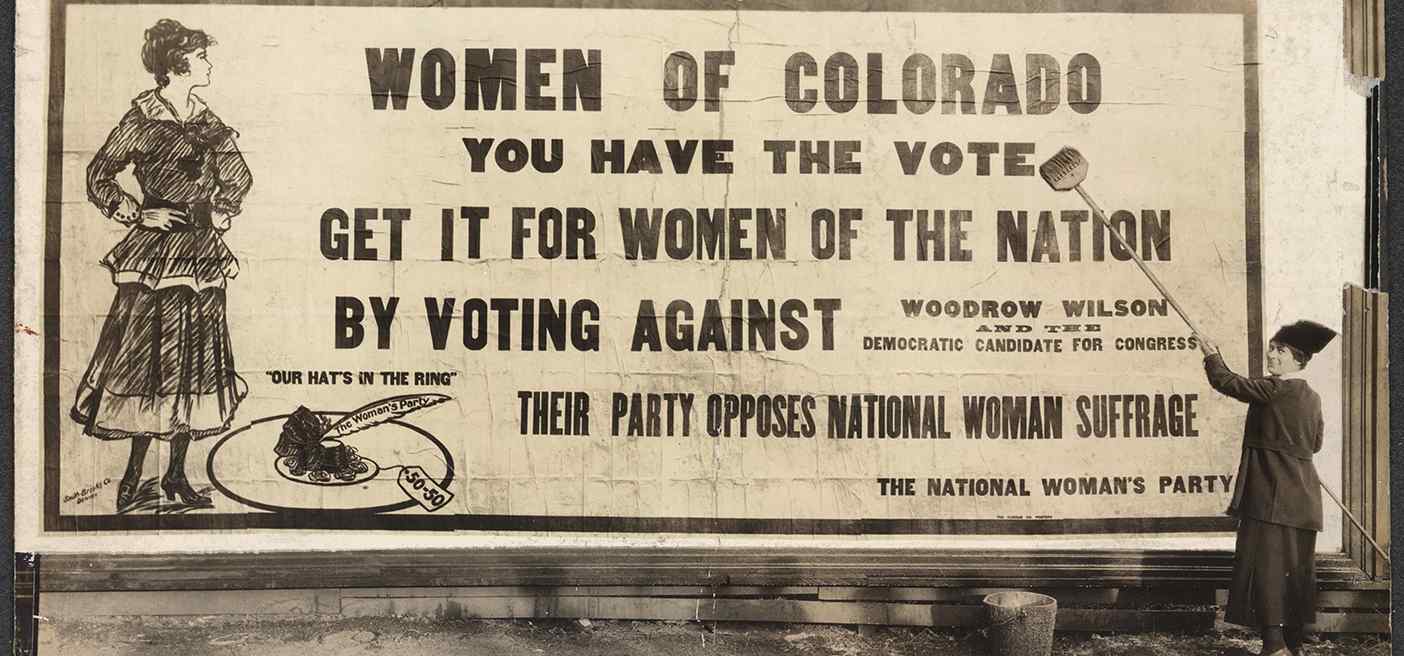 by Christina Ibanez and Lexie VanBuskirk
Our Secure Future is proud to call Colorado home, and not just because of the beautiful mountain views. Women's participation in all levels of decision making, which is one of the four pillars of the Women, Peace and Security agenda, is robust in the Rocky Mountain state.
In fact, the western territories as a whole have historically proven quite progressive in terms of women's suffrage. Wyoming was the first to grant women the right to vote in 1869, followed by Utah in 1870 and Washington in 1883—before the then-called "territories" had even become "states". Their efforts certainly weren't for naught: once they achieved statehood, the suffragette vote was simply grandfathered into the new states' legislation.
Then, in 1893, the women's rights movement won its first major victory here in Colorado. On November 7, Colorado officially became the first state in the union to grant women the right to vote and hold public office. The amendment passed with support from the Colorado Non-Partisan Equal Suffrage Association, a grassroots coalition of women's organizations, churches, political parties, charity groups, unions and farmer's alliances.
It didn't take long for Coloradan women to enter public office and make their voices heard. By the next year, three Colorado women—Clara Cressingham, Carrie Clyde Holly, and Frances Klock—became the first women to be elected to any legislature in U.S. history, when they were elected to the Colorado House of Representatives.
The tradition of women's leadership continues on as the state leads the way in women's representation in government. Women make up 39% of Colorado's state legislature, which places us third in the nation, behind only Nevada and Vermont, and 14.2% higher than the nationwide average of 24.8%.
Let's keep raising the bar for women's full participation in our local legislatures, national governments, and global institutions. Women really do make the difference.